Program | Impressions
Impressions of the annual meeting 2018
| | |
| --- | --- |
| | Prof. Markus Zweckstetter from the University Medical School of the University Göttingen and senior research group leader at both the Max Planck Institute for Biophysical Chemistry and the German Center for Neurodegenerative Diseases (DZNE) in Göttingen was the invited guest speaker of the 2018 bio-N3MR network meeting. He is an internationally recognized expert for advanced NMR studies on proteins playing key roles in neurodegenerative disorders. His research is directed towards a molecular level understanding of the neurotoxicity of proteins like α-synuclein, tau, and the β-amyloid peptide implicated in Parkinson's and Alzheimer's disease. |
Here are some snapshots of the annual meeting 2018 of the bio-N3MR network in Jülich.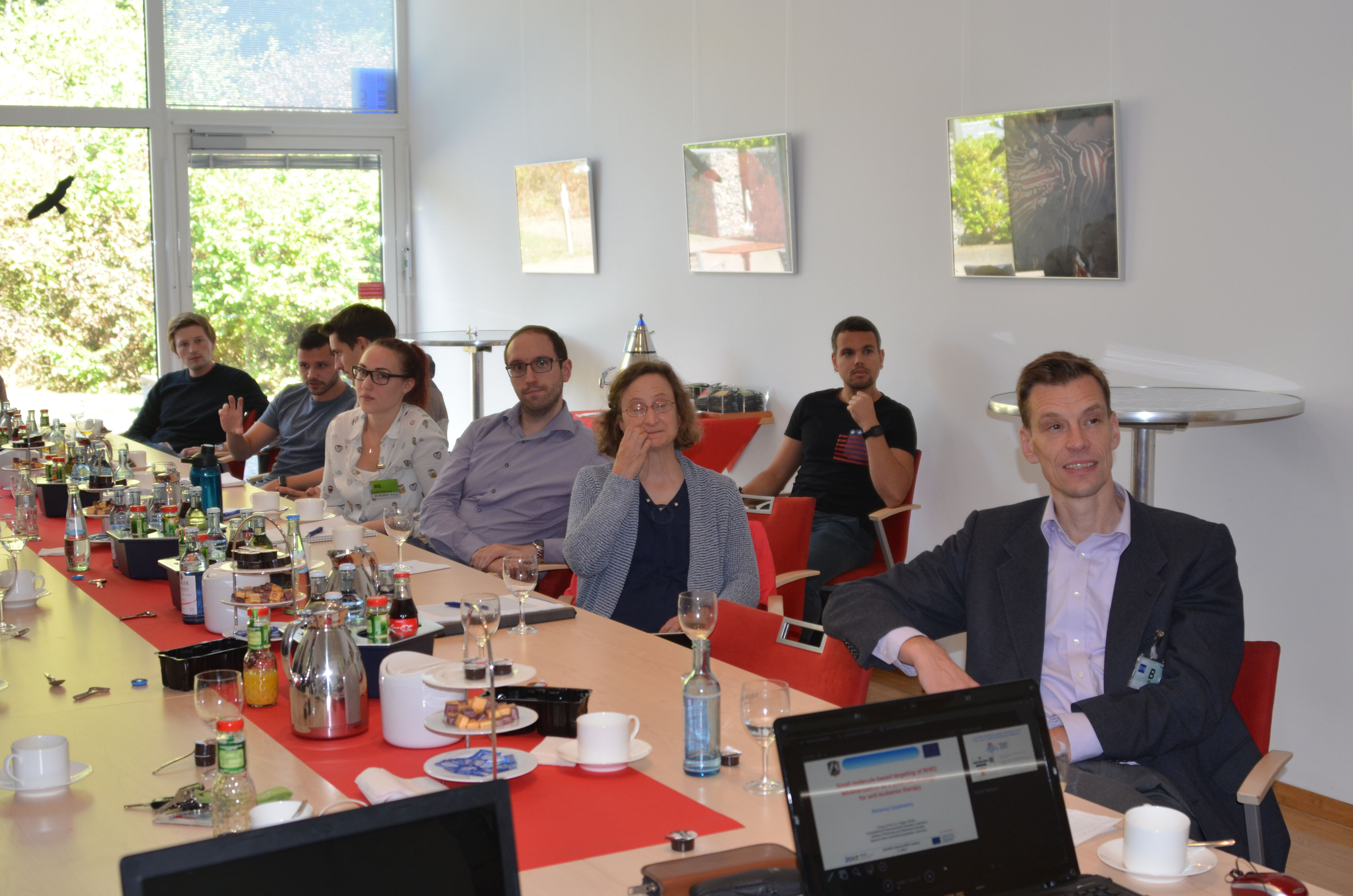 Participants from Cologne, Düsseldorf, Essen and Jülich convened with the invited speaker Markus Zweckstetter from Göttingen at the Research Centre in Jülich.
Baran Uluca, Postdoc in the solid state NMR group of Henrike Heise in Jülich, demonstrated the successful use of DNP enhanced ssNMR experiments for the investigation of intrinsically disordered proteins.
Benjamin Albrecht, a trained Chemist and PhD student in the group of Dolores Diaz at the University of Cologne, presented analysis strategies for NMR-based metabolomic studies.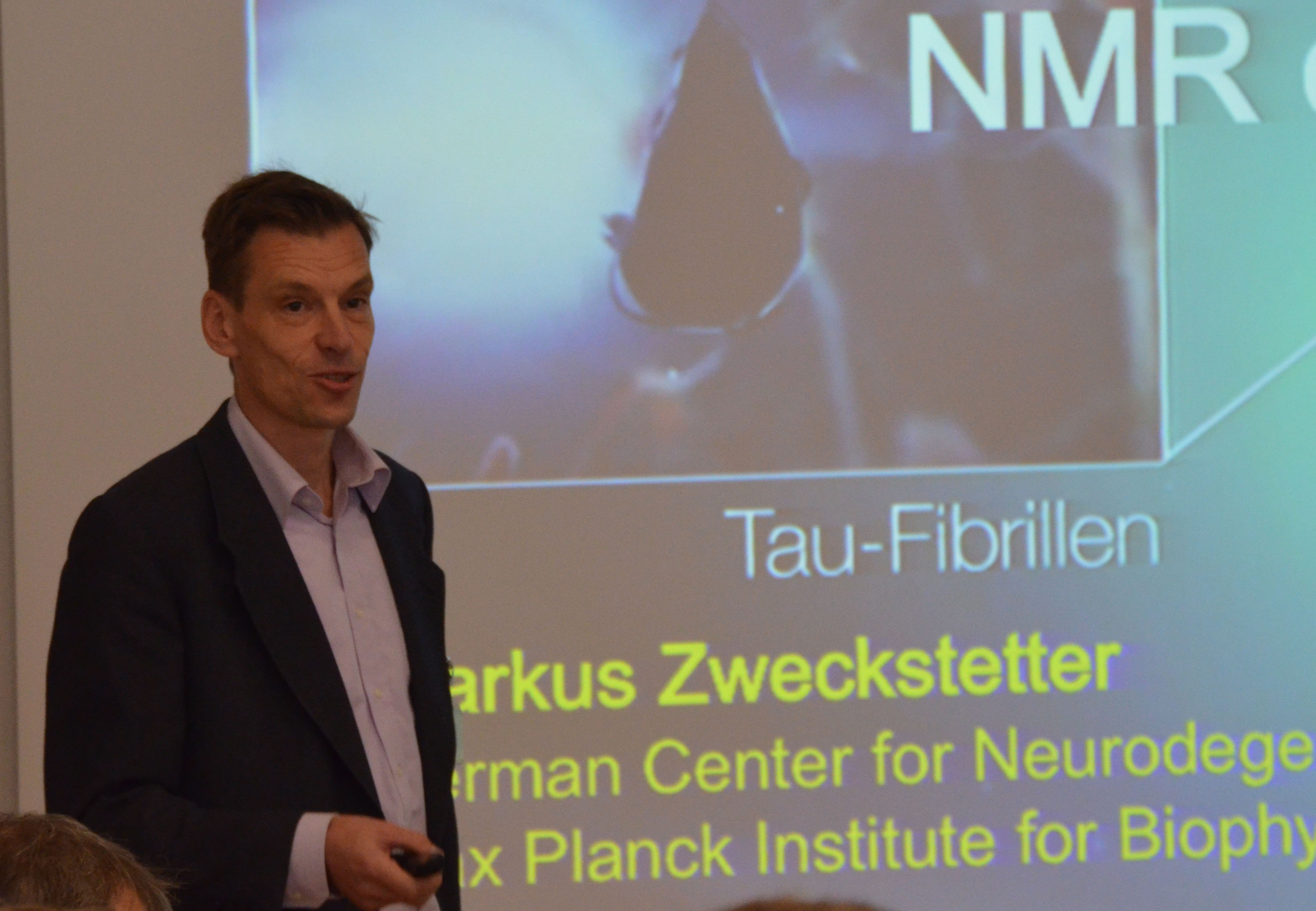 The talk of Markus Zweckstetter was focused on protein tau and current hypotheses on the mechanism of aggregation and fibrillization of tau.
Mike Blüggel, a master student in Peter Bayers group at the University Duisburg-Essen, unraveled amino acid residues that are crucial for the interaction of the UBXD1-PUB domain with the AAA-ATPase complex p97 using NMR spectroscopy and mutational analysis.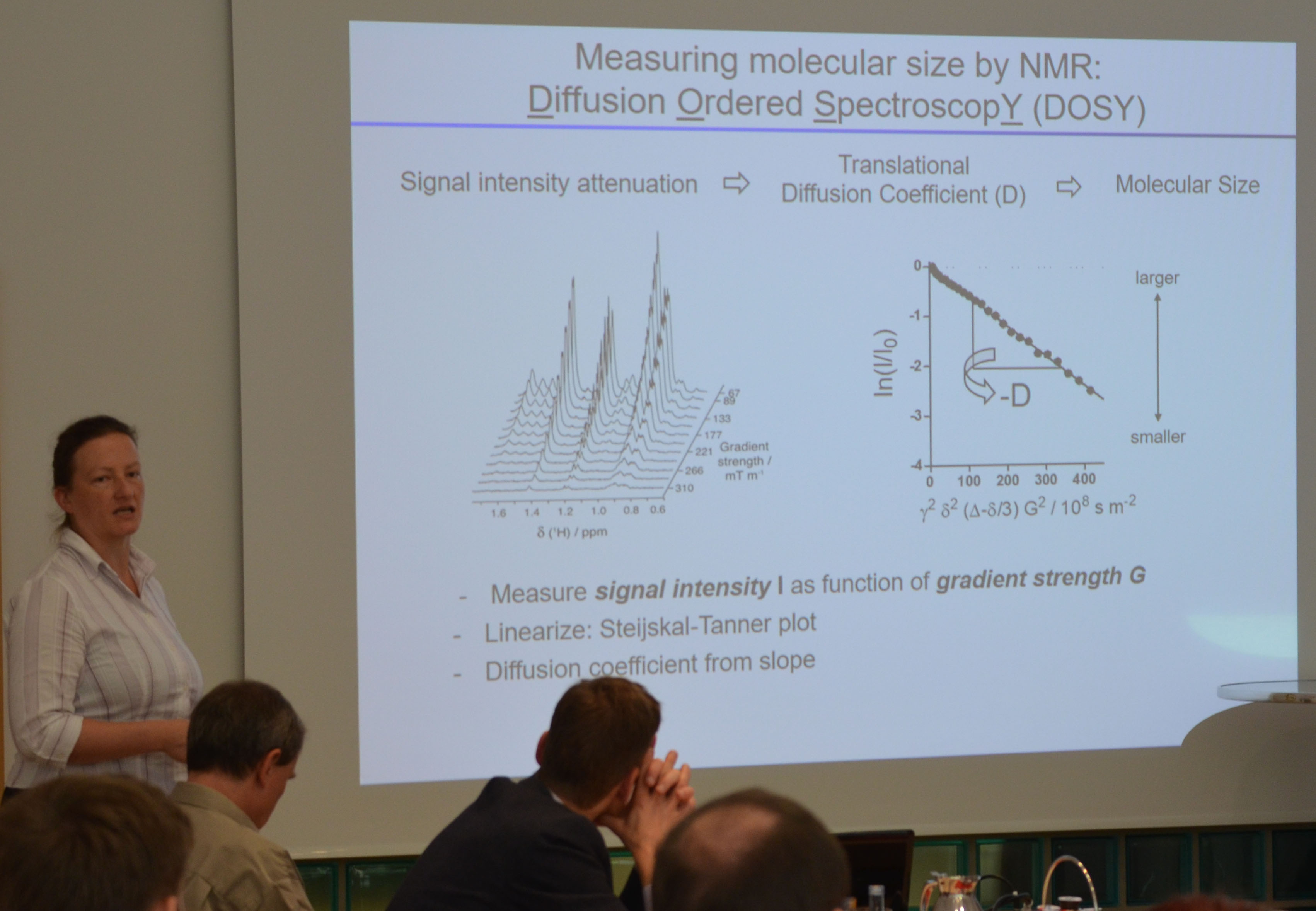 Christine Beuck is a Postdoc in the group of Peter Bayer. She performed translational diffusion measurement to distinguish between monomeric and dimeric protein. She also presented promising NMR results on small peptides grafted onto gold nanoparticles.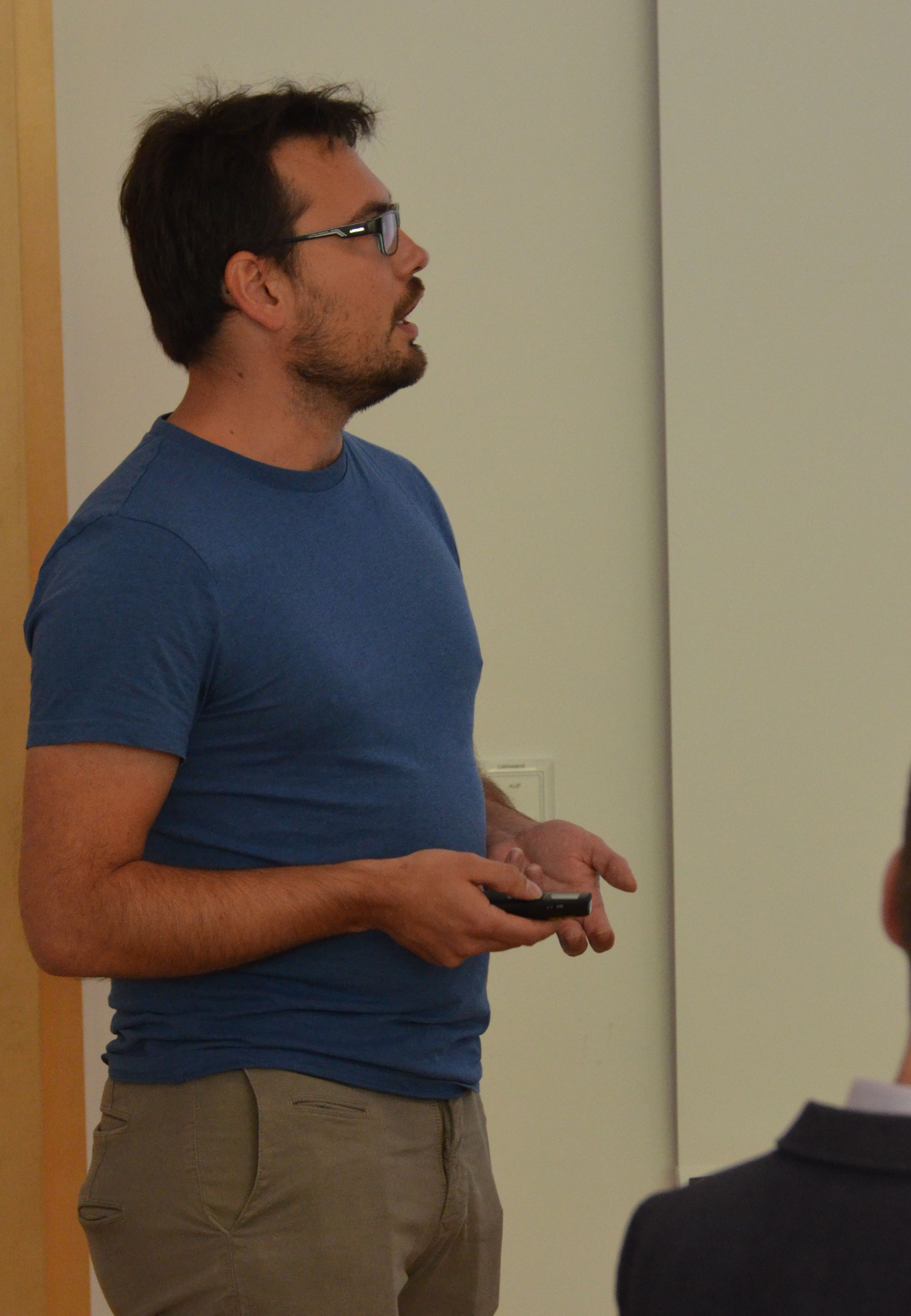 Jan Borggräfe, a PhD student in the group of Manuel Etzkorn in Düsseldorf and Jülich, spoke on his efforts to gather structural restraints from NMR measurements on a DNA Fragment that may allow mediation of catalysis.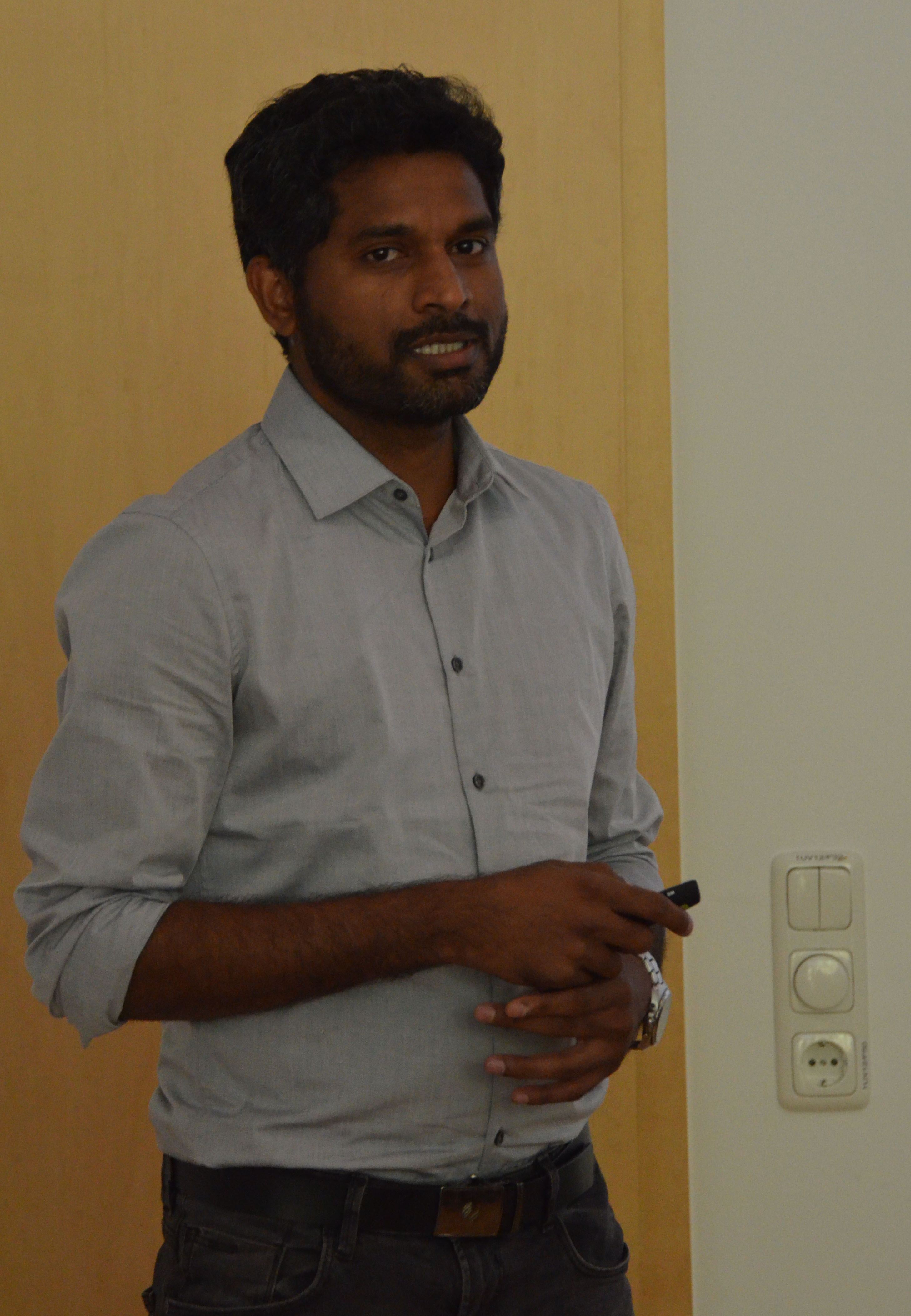 Dr. Mohanraj Gopalswamy serves currently as a Postdoc in the group of Holger Gohlke (Düsseldorf) and works on a joint project with Manuel Etzkorn. He applies NMR spectroscopy, analytical ultracentrifugation and molecular dynamics simulations to study the tetramerization of NHR2 and the potential inhibition of this tetramerization by specific ligands.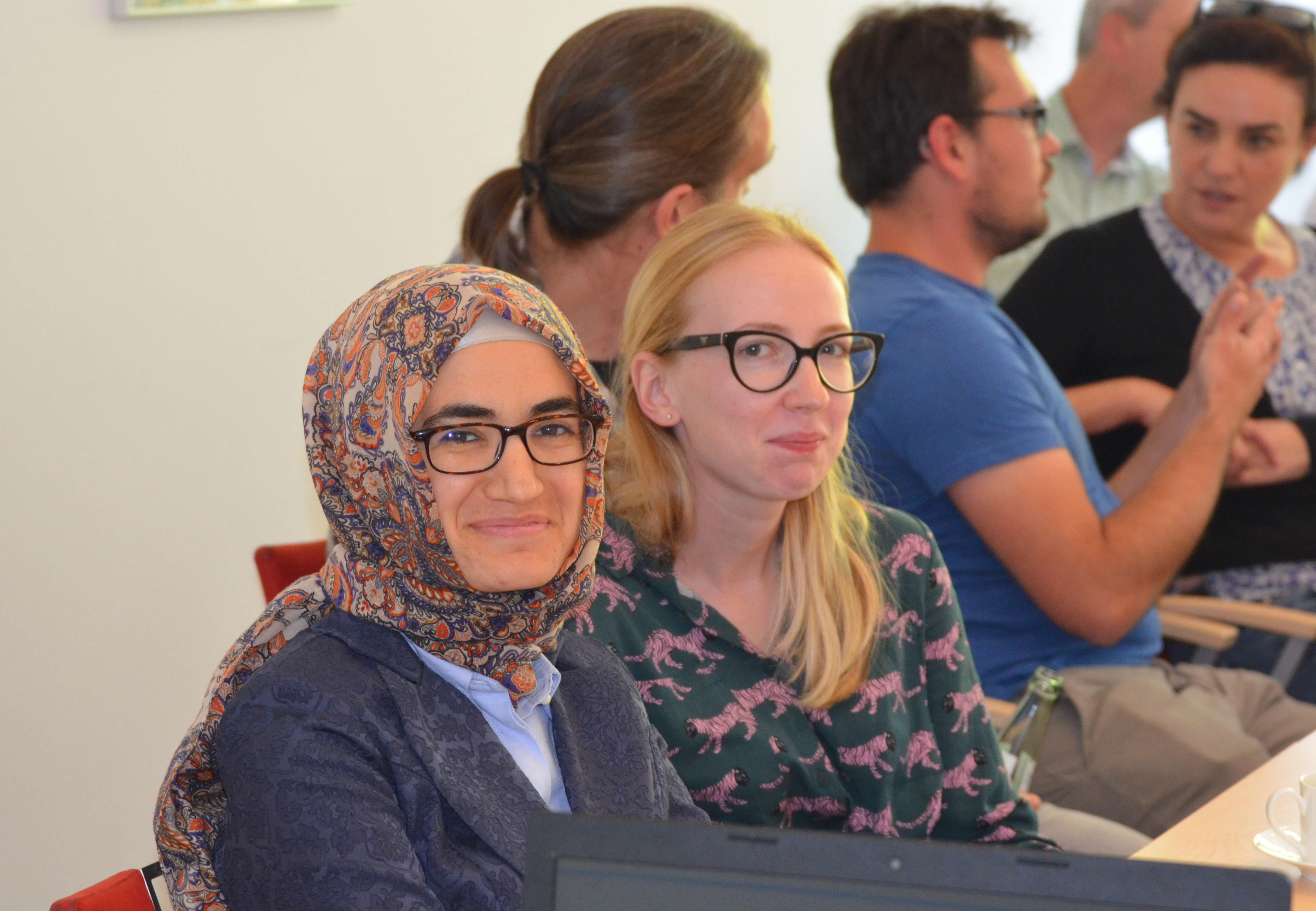 Participants seem to enjoy the relaxed and friendly atmosphere at the meeting.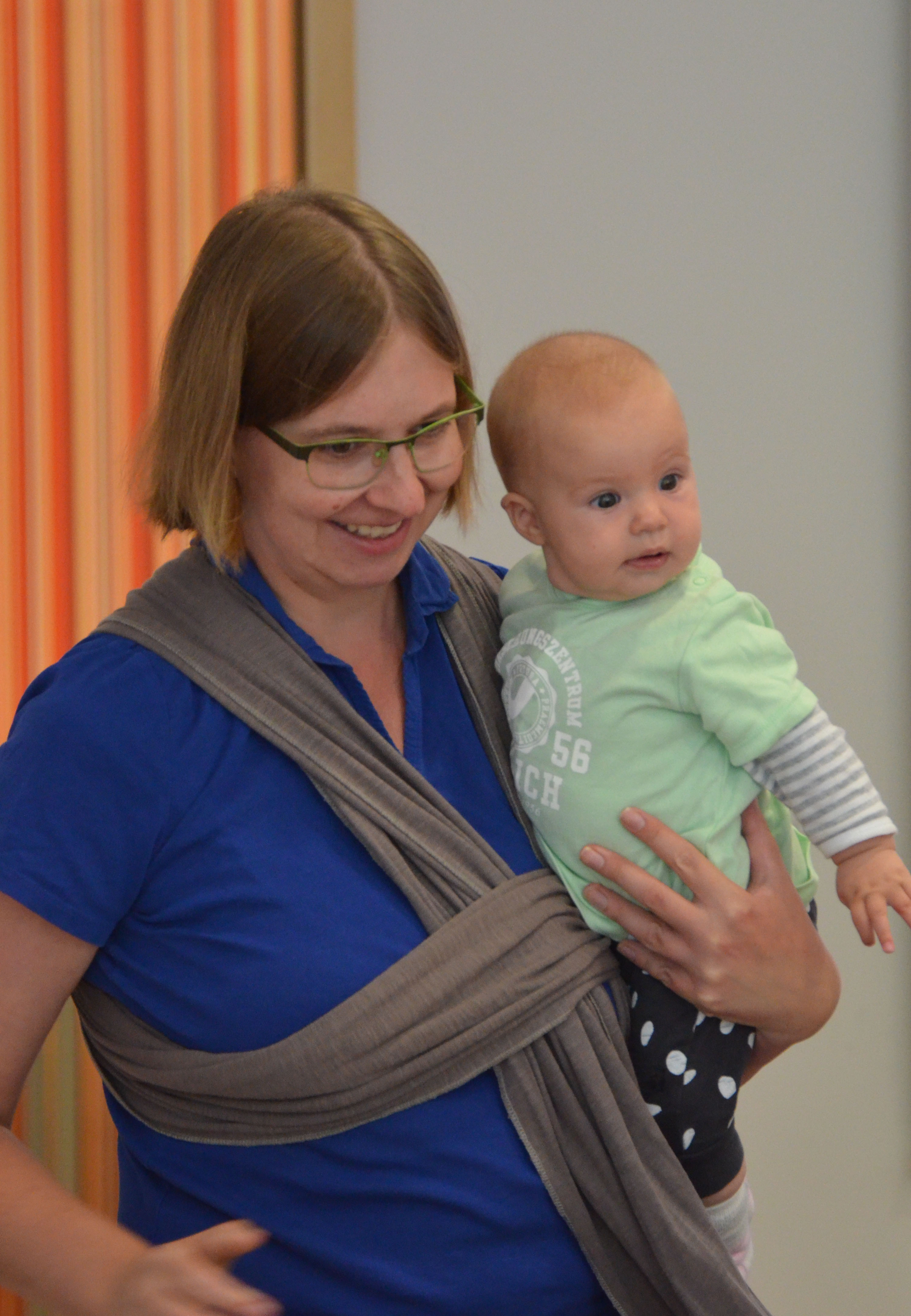 Future researchers are welcome at the BioNMR meeting at an early age.